Kind Words: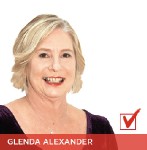 Labour Candidate for Waitaki Electorate
Hi Robyn, You do lovely work, thanks so much for fitting me in so quickly this week and the amazing job you did. It really was appreciated. I will certainly be recommending you. Watch out for the images on big billboards it you are traveling through the Waitaki Electorate. Kind regards, Glenda Alexander, Labour Candidate for Waitaki Electorate.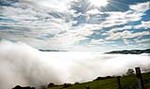 Family gathering for Christmas
Any profesional photographer should be able to take good wedding photos when everyone is happy and wanting to be photographed, but it takes real skill to take good shots of children and toddlers who won't sit stil and don't really want to be there. We were very happy with the photos that Robyn took of three generations of our family. She was patient and friendly and the results show her skill and professionalism. We would definately use her again. Sandy Elkin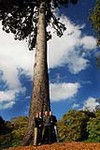 Mid Winter Family Portrait
"Robyn Gray has taken family portraits for us twice. On both occasions she has suggested a choice of locations and compositions sensitive to what works for our family. Photographic sessions were fun and enjoyable and we were given a good choice of high quality portraits from which to pick for final printing. The White Family"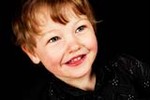 Cherishing a Child
Robyn,thank you,They are so amazing, a wee tear to my eye. He looks so cute. Cheers Sarah Fleming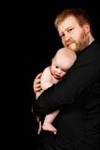 A Beautiful Moment
Wow fabulous! We love them. Claire and Rob.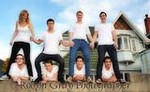 Eight of the Best Flatmates
Hi Robyn, we are all really stoked with the photos, they have come up great! We are surprised that you managed to get all 8 of us looking good / respectable in the same photo as it has never before been possible (nor thought possible). Thank you, Simon

Azurlis Skin Care
The other little gnome is the photographer Robyn Gray. I had only met Robyn on a few occasions, but when I saw her business card, I knew instantly that she was the right person to photograph the products for the marketing material!Our discussions about the shoot totally confirmed my initial gut feel on using Robyn. During the two days spent shooting we composed a garden of products and flowers, mixing elements of nature with man made tools to produce photos that are simple yet inspiring, reflecting the values and the theme of the All Skin Types skin care range of Azurlis Skin Care For Life. Thank you Robyn for your inspiration and your humour!Fernanda da Silva Tatley, PhD,MEntr http://www.azurlis.co.nz/news_and_views/article/5/www.azurlis.co.nz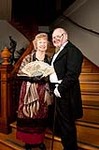 Larnach Castle Winter Ball
From Glen and AlisonWe say it again......your photos are a credit to you! Cheers Glen